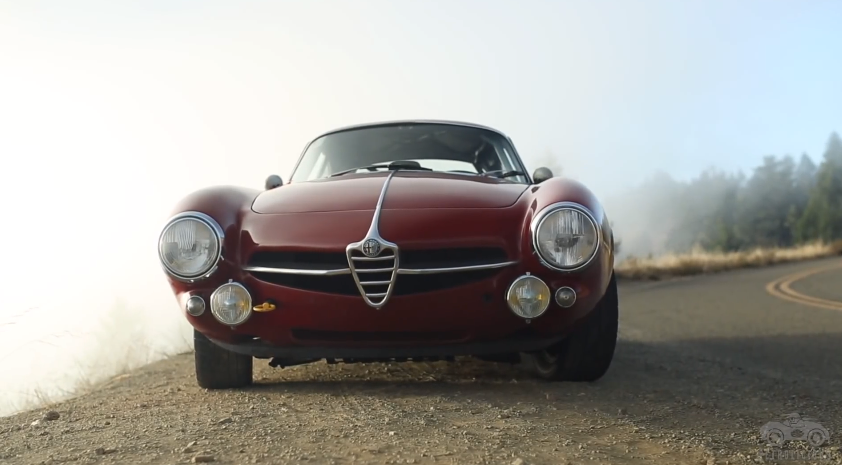 Texto trazido, na íntegra, para o Bons Rapazes via Petrolicious.
In 1950, Mexico completed its stretch of the Pan-American Highway. To celebrate, the government organized La Carrera Panamericana, a race running south to north along the new stretch of road–and a race which quickly established itself as the most dangerous race of any kind in the world. For five years, drivers like Juan Manuel Fangio, Bobby Unser, and Felice Bonetto competed in the race until it was shut down due to safety concerns following the disastrous crash at Le Mans in 1955.
Revived in 1988, today's Carrera Panamericana is still dangerous, fast, grueling, and addictive, as driver Conrad Stevenson can attest. Stevenson got his first taste of the race in a friend's Studebaker in 2001. After a couple more years of participating in friends' cars, Stevenson decided it was time to build a car of his own, in this case a 1965 Alfa Romeo Giulia Sprint Speciale.
The Giulia SS, which Stevenson describes as a "patchwork quilt" of his own metalwork, was never intended to be a concours queen. It is, as he points out, a purpose-built race car, built to go fast and hard, over speed bumps at eighty miles per hours and across 2,200 miles of Mexican countryside. Still, it is a beauty to behold.
"I've taken liberties with this style," says Stevenson, who modeled his nose for his car after the earlier, lower SS noses that were known to provide better downforce. "I'm not presenting this car to Pebble Beach, it's not an authentic '65 car. But it is true, I believe, to what the designer, Bertone, intended."
Whatever he did, it worked. Not only did he finish the race (a feat in itself), his Alfa took 21st place overall and first in the Historica A Plus class in 2013. Perhaps more importantly, the car enabled Stevenson to sate his Carrera addiction for one more year.
Drive Tastefully®